How To Make A Tshirt Quilt + Amazing New Designs!
How To Make A Tshirt Quilt Step By Step
In the above video you'll learn to make a tshirt quilt easy… step by step as well as  stunning new designs for beginners. If you try to make any tshirt quilt designs without the correct tools the process will fail. To make this project with the right tools is easy. You will learn how to make a tshirt quilt with simple steps for beginners and advanced quilters!
I want to teach you how to make an amazing tshirt quilt but the the problem with tshirt material is that it is stretchy and unstable. So for any type of of t-shirt project you make, you'll need to control the stretch and make the fabric easier to use! The way I do that is to back the t shirt designs with Fusible Tricot. Fusible Tricot will remain soft and almost disappear… but it will control the stretchy tee shirt material and make your squares easy to sew together. Watch the video to see how to use this product. This is a great tip for quilting beginners and all quilters.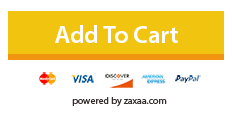 Another essential step you need to take is to get a great ruler! It is easy to find at a store like Joanns fabric and crafts or at your local quilt shop. The square ruler is my favorite because it will help you cut perfect quilt blocks the easy way. Click here to learn more about it
Read More About Making Tshirt Quilts:
[catlist name="tshirt-quilt" content=yes]